PSA's Former Director Honored as a Community Hero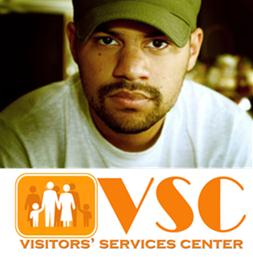 PSA's former director, Susan W. Shaffer, recently received the Billy L. Chandler Community Hero Award from Voices for a Second Chance (formerly Visitors' Services Center) in recognition of her longstanding commitment to ensuring pretrial justice for all individuals. DC Council Chairman Phil Mendelson served as the Master of Ceremonies and presented the award to Ms. Shaffer, which was made with the following recognition:
VSC honors Susan Shaffer for over three decades of improving the quality of justice in the District, culminating in her 15 years as Director of the Pretrial Services Agency for the District of Columbia (PSA). An outstanding example is her leadership working to enhance the mental health and substance abuse treatment services for defendants. She took a leading role working with other agencies and the Court to establish the Mental Health Community Court and the Urgent Care Clinic at the DC Superior Court. Under her leadership, PSA became recognized as one of the best managed and most progressive pretrial agencies in the country. Her success has brought recognition to DC as a leader in the field of pretrial justice. Ms. Shaffer is recognized nationally for her work in helping draft the Standards set forth by both the American Bar Association and National Association of Pretrial Services Agencies, which strongly discourage the utilization of money as part of the release decision process
In her remarks to the audience, Ms. Shaffer commented on the status of pretrial justice in the nation and reiterated why Washington, DC, is unique in implementing pretrial justice practices that produce fair, safe, and effective outcomes. Her remarks are presented here:
". . . . As most of you doubtless know, the VSC staff do such important work. Their tireless efforts on behalf of persons who are incarcerated in our city often go unnoticed and unrecognized, but it directly enhances the quality of justice we strive to provide in Washington.
…. I have been very lucky throughout my career to have worked alongside many inspiring people – individuals with a deep personal and professional commitment to a justice system that is fair and truly just; a justice system where money does not determine the quality of justice received.
I was drawn to the pretrial services agency 18 years ago because of the work of its visionary director Jay Carver. As his successor at Pretrial Services, I enjoyed the rare opportunity to work with my colleagues to continue and to refine Jay's efforts to make pretrial justice a reality in Washington.
Our city has made great strides in creating a justice system that is able to operate as a system. That is, we steadily have moved toward an operational model where justice is administered as part of a collaborative process, rather than a group of agencies and actors striking out on their own. For instance, the dramatic expansion of drug and mental health treatment options for pretrial defendants in recent years would not have been possible without the strong collaborative work of the courts, the justice system partners and the Department of Mental Health. . . . The ability to provide tight pretrial supervision of higher risk defendants is enhanced through close collaborations with our law enforcement partners.
Thanks to the skilled leadership of PSA director Cliff Keenan, who has now so ably succeeded me, the staff of the Pretrial Services Agency continue to play a critical role in maintaining Washington, DC's status as the national model for the administration of pretrial justice.
America's bail system in most of the country is broken. Almost everywhere, except in our city, your liberty before your day in court is determined not by the risk you pose, but by the amount of money you have. Two-thirds of America's jail cells are occupied by pretrial defendants who are there simply because they lack the funds to post money bonds. We are the only city in America that can say tonight, in our jail on 19th Street, SE, that no one should be waiting in a jail cell simply because they do not have the money to pay their bail. We instead use a rational, law-based approach where your risk—not your wealth—determines your status.
I am extremely proud of the fact that Washington's example is inspiring many, many other jurisdictions to reconsider their pretrial release and detention policies and practices. We are truly the national leader in implementing pretrial justice practices that produce fair, safe, and effective outcomes.
By honoring me tonight, you honor all of the men and women at pretrial services and our justice system partners who have struggled in recent years to transform our justice system. We are grateful that while there is still much to be done, pretrial justice in our city, rather than being merely an aspiration, is well on its way to becoming a reality. We all thank you very much for your support!"
VSC provides crucial services to inmates at the DC Correctional Detention Facility (DC Jail) and Correctional Treatment Facility (CTF), and their families, from the time of incarceration through post-release. VSC works closely with the corrections staff, caseworkers and partner agencies in developing program and strategic direction plans for clients' pre-and-post release.