Message from the Director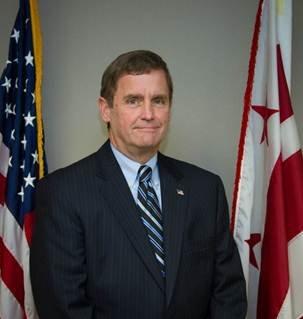 Welcome to the website of the Pretrial Services Agency for the District of Columbia (PSA). PSA has served the Nation's Capital for more than 45 years with the same important mission: to promote pretrial justice, including, most importantly, honoring the presumption of innocence and each defendant's right to pretrial release under the least restrictive conditions that assure community safety and return to court. We are very proud of what the Agency has accomplished in nearly half a century of operation, particularly through the development of innovative programs and technologies that distinguish PSA as a leader in the pretrial field. Some of our innovation highlights include:
Being among the first criminal justice agencies in the Nation to develop an automated criminal history database;
Being the first pretrial program to introduce on-site drug testing of defendants;
Introducing a state-of-the art paperless barcoding system for drug testing results, which laid the foundation for a comprehensive electronic system that allows judicial officers to access drug test results and detailed chronological records of defendants' progress in supervision and treatment;
Launching the D.C. Superior Court Drug Intervention Program – better known as Drug Court – in partnership with the Court and U.S. Attorney's Office, to provide intensive treatment and graduated sanctions for all defendants in need of substance use disorder treatment; and
Collaborating with the D.C. Superior Court to establish one of the first mental health community courts in the United States and to be the first jurisdiction to expand its community courts across the entire city.
PSA is fortunate to have a talented workforce that is dedicated to accomplishing the Agency's mission and realizing its vision. We continue to strengthen our relationships with our District of Columbia and federal law enforcement partners, as well as with others in the local community. Working together, we will continue to improve and refine the District of Columbia's pretrial services program as a national model that is making our community a safer place for its residents, workers, and visitors alike. I invite you to explore PSA's website and learn more about the Agency, our innovative programs and services, technological advancements, employment opportunities, and much more. Please contact us if you need information that you do not find on these pages or if you have any suggestions for improving our website.

Clifford T. Keenan