New ONDCP Report Highlights PSA's Drug Data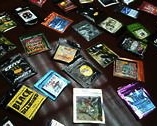 The Office of National Drug Control Policy released a report on September 25, 2013, that highlights the growing popularity of designer drugs in DC Metropolitan Area and urges updated drug testing. The study, conducted by the Center for Substance Abuse Research (CESAR) at the University of Maryland, describes a pilot test of the Community Drug Early Warning System (CDEWS) in three jurisdictions in the Washington, DC, and Richmond, VA, metropolitan areas.
CDEWS was designed to provide rapid information about emerging drug use in local communities by sampling urine specimens already obtained and tested for a limited panel of drugs by local criminal justice agencies, then retesting them for a larger panel of drugs. CESAR worked with PSA's Office of Forensic Toxicology Services to obtain specimens for arrestees, probationers and parolees that then were sent to an independent laboratory for testing for a panel of more than 30 licit and illicit drugs including 12 synthetic cannabinoid (SC) metabolites.
The results show that CDEWS could be implemented successfully in diverse criminal justice populations, including arrestees, probationers and parolees, as well as Drug Court participants. Most important, CDEWS proved its utility for uncovering emerging drugs. SCs were detected in the specimens from all participating sites in the District of Columbia, Maryland, and Virginia.
Click here to view the full report.
Local media coverage of the study is available at: 
http://www.washingtontimes.com/news/2013/sep/24/drug-abusers-turn-to-synthetics-to-pass-undetected/
lhttp://www.washingtonpost.com/local/crime/study-some-drug-tests-fail-to-detect-synthetic-marijuana/2013/09/24/33d5153a-2552-11e3-b3e9-d97fb087acd6_story.html